Social Events
Welcome Reception – Tuesday November 23, 6pm to 7.30pm
Conference Dinner – Thursday November 25, 7pm
An afternoon at Lone Pine Koala Sanctuary (Tuesday November 23)
Short lunch time walks (Wednesday and Thursday, 1pm)
Small group dinners (Wednesday, 7pm)
Maps (OzCHI conference venues, eating /coffee, walks, drinks, and other short trips)
The Welcome Reception will be held on the Tuesday evening of the conference at Old Government House from 6pm to 7.30pm. Please see the OzCHI conference venues map.
Old Government House is located on the grounds of the conference venue at QUT and adjacent to the City Botanic Gardens. Old Government House is heritage listed and has recently been restored. The building was home to Queensland's governors until 1910 and later became QUT's inaugural building. In addition to housing a gallery and cafe, Old Government House acts as a museum with the building itself as the main historical artefact for people to visit.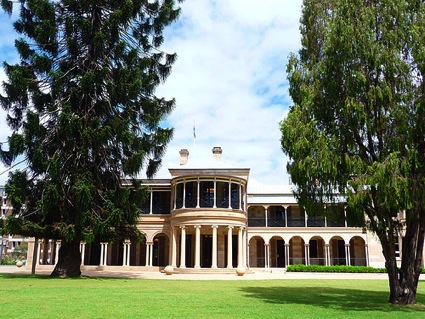 (photo by
urbanadventures
)
The OzCHI Conference Dinner will be held on the Thursday evening of the conference at The Fix Restaurant (within the Port Office Hotel) from 7pm. Please see the OzCHI conference venues map.
The Fix Restaurant is located a short walk from the conference venue and is close to other bars and cafes.
We are arranging a trip to the Lone Pine Koala Sanctuary on Tuesday afternoon. Lone Pine keeps Australian wildlife including koalas, kangaroos, crocodiles, snakes, platypus, and wombats. Visitors can hold and feed the friendlier varieties such as the koalas and kangaroos.
The prices are listed at http://www.koala.net/index.php/prices.html
Please email social.chair[AT]ozchi.org if you would like to attend.
We will meet at the main entrance to QUT at 1pm (as shown on the OzCHI conference venues map) and return at about 4.30pm.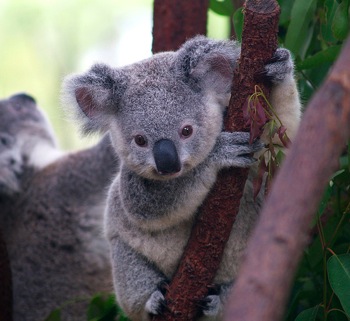 (photo by
erikveland
)
Feel like a short walk before the afternoon sessions begin? Please meet the social chair, Fiona Redhead, at the main entrance to B Block (opposite the Botanical Gardens) at 1pm. We may even see the OzCHI '10 mascot, the water dragon. On Wednesday we will walk through the Botanical Gardens and on Thursday we will walk over the Goodwill Bridge.
If you would like to join other ozchi'ers for dinner on Wednesday evening please ask about the smaller informal dinners at the merchandise desk during breaks on Wednesday.
On these maps we have included some places that you may like to visit while in Brisbane. Please let the social chair know if you have any other suggestions to add to these maps.
OzCHI conference venues
Eating /coffee
Drinks, and other short trips
Please contact the social chair with any queries.