Keynotes
Wednesday 30 November 9am


Kwan-Liu Ma:Visualization for You

Thursday 01 December 9am

Kun-Pyo LEE:Design 3.0, beyond Human-Centered Design

Friday 02 December 9am

Title: Visualization for You
Abstract
Visualization, transforming data into pictures, has become an essential tool for whoever need to make sense of large amount of data and communicate their findings with others. An effective visualization is designed according to what it is used for. I will show several visualization designs we have made for different purposes and types of audience. I will discuss design considerations for different users of visualization from domain experts, casual users, to the general public.
Biography
Kwan-Liu Ma is a professor of computer science and the chair of the Graduate Group in Computer Science (GGCS) at the University of California-Davis, where he directs VIDI Labs and UC Davis Center of Excellence for Visualization. His research spans the fields of visualization, computer graphics, high-performance computing, and user interface design. Professor Ma received his PhD in computer science from the University of Utah in 1993. During 1993-1999, he was with ICASE/NASA Langley Research Center as a research scientist. He joined UC Davis in 1999. Professor Ma received numerous recognitions for his research contributions such as the NSF Presidential Early-Career Research Award (PECASE) in 2000, the UC Davis College of Engineering's Outstanding Mid-Career Research Faculty Award in 2007, and the 2013 IEEE VGTC Visualization Technical Achievement Award. He was elected an IEEE Fellow in 2012. Professor has also actively served the research community. In 2016, he serves as a papers co-chair for both InfoVis and EuroVis.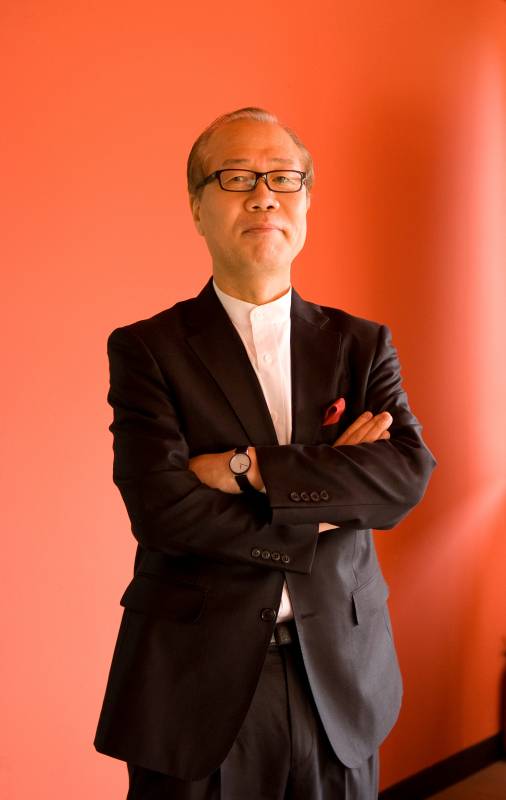 Design 3.0, beyond Human-Centered Design
Abstract
Over last one and half centuries, there have been several stages of design paradigms changes, namely from Design 0.0 (crafting), Design 1.0(drawing) to Design 2.0 (Human-centered design). Each design paradigm has been substituted by new design paradigm with new types of designers' core competencies, education and research. The speech reviews the historical developments of past design paradigms along with three components of discipline, practice, education, and theory. I argue that Design 2.0 of Human-centered design is now facing many new challenges and is in the fate of being substituted by new design paradigm of Design 3.0, Design for Empowering People. The speech speculates the list of core characteristics of Design 3.0 and introduces some trials made in the department of Industrial Design at KAIST. As Patrick Whiney said in the rim of emerging information environment "If we do not, others will. Our alternative is our own obsolescence. Industrial designers and graphic designers, in particular, could soon be remembered with the same affectionate nostalgia as blacksmiths and linotype men."
Biography
Kun-Pyo Lee is the professor and head at the Department of Industrial Design, KAIST, Korea where he also leads the Human-Centered Interaction Design Lab. He is founding member and president of IASDR (International Association of Design Research Societies), the largest international design research society. During his more than 30 years of experience he also worked as the head of the Corporate Design Center and executive vice president at LG Electronics in Seoul, Korea, for the last two and half years. He studied at Joong Ang University (BFA), at the Institute of Design, Illinois Institute of Technology (MS. Design), and at the University of Tsukuba (Ph.D. Design). His main research interests include design methodology, design planning, user-centered design, interaction design, and user-experience design. Recently he has been working on envisioning future design education, research and methods. In addition to teaching and conducting research, Kun-pyo has worked on research projects with many of the world's leading companies and organizations such as LG Electronics, Samsung Electronics, Johnson and Johnson, Volkswagen, Skyteam, and various governmental organizations. He has served on advisory boards of several organizations and journals in Korea and abroad. His research contribution is recognized with an honorary fellowship of the DRS, being appointed "local hero" at CHI, and many best paper awards in conferences. He has published widely (over 350 articles, papers, books, and book chapters) both in Korea and abroad, has served on international juries, and has been an invited keynote speaker and lecturer at over 150 conferences and institutions throughout the world.
Biography
Kirsha Kaechele is an American artist provocateur, curator, founder of Life is Art Foundation | KKProjects, and wife to David Walsh, owner of Mona, Museum of Old and New Art, in Hobart, Tasmania, Australia. Kaechele is known for her post-Hurricane Katrina project in New Orleans' 8th Ward, Life is Art Foundation | KKProjects, where she invited international artists to work in six derelict houses in one of the city's most disadvantaged neighbourhoods. Adjacent to the art spaces was an urban garden / social enterprise project in which children from the neighborhood grew produce to sell to the city's best restaurants. Other KKProjects have included Life is Art West in Sonoma, a farm project legally grew marijuana for medicinal dispensaries and used the funds to support art projects on the 120-acre (48 hectare) site, curating the Mona art, food and performance market MoMa in Hobart, Australia, initiating the River Derwent Heavy Metals Project, bringing art and science together to address heavy metal pollution in waterways, as well as 24 Carrot Gardens, a school kitchen gardens program for Tasmanian schools. Kirsha's Portal: https://mona.net.au/museum/kirsha-s-portal